The celebration of this year features an exuberant performance by the Guang Huan Mi Zong Buddhist Musical Group, and an alms-giving of delectable Buddhist traditional LaPa rice porridge. We are honored to invite Holy Master Ziguang Shang Shi to bestow his blessings during this event.
Please visit our Facebook for details by clicking the image below: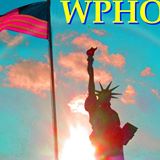 RSVP to reserve your seat.
Celebration Details:
Date and Time: January 27, 2015 Starts at 2:00 p.m.
Venue: Goddess of Mercy Temple, 58-62 Grove Street, Amsterdam, NY 12010
Contact Number: (518) 853-1878